Mission statement
Stable isotope research has a long history at the University of Bayreuth (UBT)
The BayCenSI draws from this long-standing tradition while providing access to advanced and novel technologies along with comprehensive expertise for a wide range of scientific users. The CenSI provides a centralized organization and infrastructure that allow effective capacity utilization, dynamic development, and scientific advances.
The CenSI is involved in large research consortia at UBT, where stable isotope applications play a central role within, but also provides a stepping stone program to enhance and support the application of stable isotope research within and beyond the UBT. Thus, the mission of the BayCenSI is to attract users from within the UBT as well as to acquire external researchers from other scientific institutions working on research questions within these three central fields.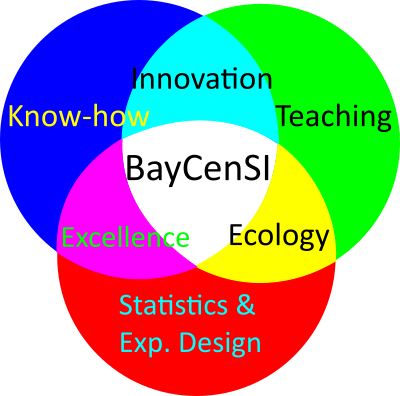 The BayCenSI strives to become an internationally recognized place of innovation for new and advanced applications of stable isotope research accessible to all researchers within and beyond the BayCEER and the UBT.